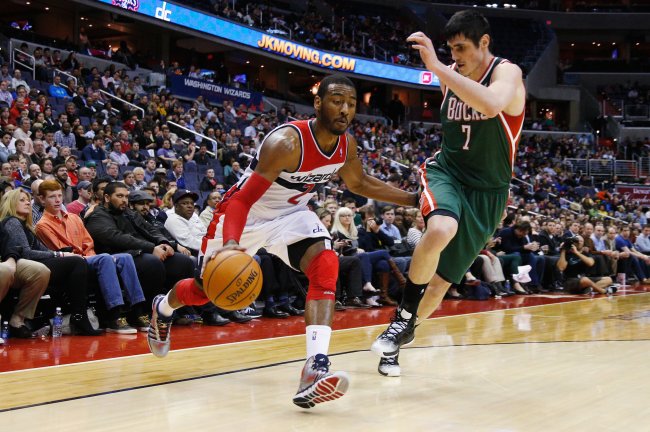 In a recent interview with Chris Mannix on the Dan Patrick Show, John Wall was asked where he ranks at his position. "I rank myself the best", Wall responded. That's good to hear for Wizards fans but is it really realistic? To me, he's not even a top 10 PG in the league. He has the potential to be top 5 but right now, he's clearly not the best. There are some guys ahead of him like Rose,Paul, Westbrook, Rondo, and maybe young guys like Stephen Curry and Kyrie Irving. Let's compare his stats with other point guards in the league. Here are the numbers.

PPG: 6th among PG's (18.5 PPG)
APG: 6th among PG's (7.6 APG)
RPG: 5th among PG's (4.0 RPG)
SPG: 17th among PG's (1.3 SPG)
TPG: 3rd most among PG's (3.2 TPG)
These are his numbers from last season and don't look like #1 PG numbers. It's always good to have confidence but not too much to the point where you can't live up to what you say. I'm not saying he can't be in the future. I'm simply saying that for right now, he's not. He's going into his 4th year so there is plenty of time for him to show what he's got on the court. Also, this time, he's fully healthy.
Comment on where you think he ranks among PG's. I do not own the photo.